FAQ's
How do I apply to rent a home?
You may email us for information at delfelice@garlic.com. The application process will include a credit/background check, tenant history, employment verification, and personal references.
There must be an application filled out for each adult (anyone over the age of 18) that will be living in the rental property PRIOR TO THE PROPERTY BEING SHOWN. There is an application fee of $35 per application, but will not be collected until property has been viewed. Allow 3-5 business days for processing.
How can I arrange a showing for one of the available rental properties?
We require an approved application on file to view any of our rental properties. We will ask you which properties on our Rental List you are interested in. Once your submitted application has been approved we will call to schedule a viewing.
Who must complete an application and what are the requirements?
All adults, anyone over the age of 18, must present photo identification and complete an application. The income requirement is 3 times the monthly rental amount. We will check your landlord and employment references to determine your ability to pay the rent on time and take care of the property.

Credit History Requirements:
At least one applicant must have a minimum credit score of 700. This is verified by running a credit check on all adult applicants. Any evidence of bankruptcy, collection accounts, charge off accounts, and/or excessive delinquent accounts may result in the denial of your application.
How much is the application fee? Is there a "Rent Reservation Fee"?
All individuals completing an application after property has been shown must pay a $35 non-refundable fee with the application. We require a security deposit to reserve any rental property after you have viewed the property. The security deposit on all of our rentals, unless otherwise stated, is equal to one month's rent.
What do the application and reservation fees cover?
The application fee will cover the processing of the credit check, employment verification, tenant history, and personal references. The security deposit holds the property for you until your scheduled move in date and will remain in the possession of the property owner until such time as the tenant vacates. Predicated on the condition in which the property is left, the security deposit is refundable within 21 days after the tenants' vacating.
What if my application is denied?
The application fee is spent during the processing of your application and is non-refundable.
When will the application and reservation fees be deposited?
Any fees will be deposited the same day they are received.
Do you allow pets?
Some of our homes will accept pets with possible stipulations regarding size, breed, and number of animals. An additional pet deposit will be required, which is normally $1000 per pet, but may differ depending on each property owners' policies
What will I owe at move in?
The security deposit is given to reserve the property. First month's rent is due upon signing, which is on your move in date. Your first month's rent will be a proration, meaning we will divide the rent by 30 days in a month and multiply it by how many days in that month you will be living in the property.
When is the rent due?
Rent is due on the 1st day of each month. There will be a late fee of $5 per day charge for rent paid after the 1st day of the month. Rent payments can be mailed to 200 Tres Pinos Road, Ste 101B Hollister, Ca 95023. There is a night drop box at this location so rent can be paid at any time.
What kind of leases do you have?
Our properties rent for a minimum of one year then roll over into a month to month rental agreement.
How do I qualify?
The first step is completing your application. Once we have screened your application and it is approved, meaning you have met all financial and credit criteria, you will be qualified for any of our rentals within your income range. Most properties require gross income to be 3x the monthly rent.
Contact Info
Del Felice Realty, Inc.
Claire Del Curto - (831) 902-5099
200 Tres Pinos Road, Ste 101B, Hollister, Ca 95023
DRE#: 01063658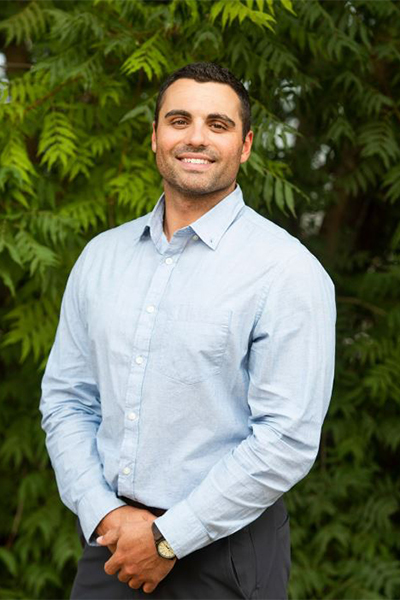 Giano Del Curto
DRE#: 02147272
Agent / Property Manager
Phone: 831-207-5130