What clients are saying . . .
"I wanted to take this opportunity to thank you for your excellent service in helping me find my family's new home. The circumstances were stretched, know. But through your hard work and effort, we made it possible. You found a nice home in such a good area, and to add the cherry to the top, you helped me get a good price. You worked hard to make sure the transaction occurred quickly and smoothly. Yes, we had some kinks. It worked out, though, thanks to you.
But what impresses me most, is your concern and help when I had problems after the sale. You were there to help me, and you didn't drop me like an old shoe. I know you performed beyond the call of duty in your field. It is for this, I am extremely grateful. I will tell everyone I know how wonderful you are; and hopefully convince them to use you as their agent too. If they didn't that would be their first mistake. You are fantastic!! And, you are a genuinely nice person too. I wish you all the luck and success you deserve!!"
Shari Ann
"As I sit at my kitchen table in my new house and look out my windows at the beautiful mountain views I want you to know how much we appreciate all that you did for us. You are very easy to work with and both my husband and I wish we had started the selling of our home with you from the start! Thanks for everything."
Mr. and Mrs. Platsman
" In Tasmania most transactions are still sealed by a handshake and a gentleman's agreement. We put our faith and trust in ou and you surpassed our expectations.
You kept us informed, were immediately responsive on the rare occasion when the "unexpected" occurred.
We thank you and if ever we can repay the favor we will be there. Many thanks for everything."
John & Sue
"When you meet her , you will find her enthusiastic, likeable, and focused on making a good home match. Upbeat and determined, she is energized by each new deal, and remains positive regardless of market conditions."
Dee
"Claire was very easy to work with. She was straightforward, gave good advice about how the selling process worked , how the property should look when being shown , and managed the negotiations with the buyer and buyer's agent perfectly. I always felt she was dealing with me honestly, keeping me fully informed."
Alan
" I Love My House"
I want to thank you for all of your hard work! YOU ROCK! I absolutely have the perfect house for me! I wouldn't have gotten it withour you. Can't wait till you come over and have a glass of wine with me :)
Love Ya, Julie
Contact Info
Del Felice Realty, Inc.
Claire Del Curto - (831) 902-5099
200 Tres Pinos Road, Ste 101B, Hollister, Ca 95023
DRE#: 01063658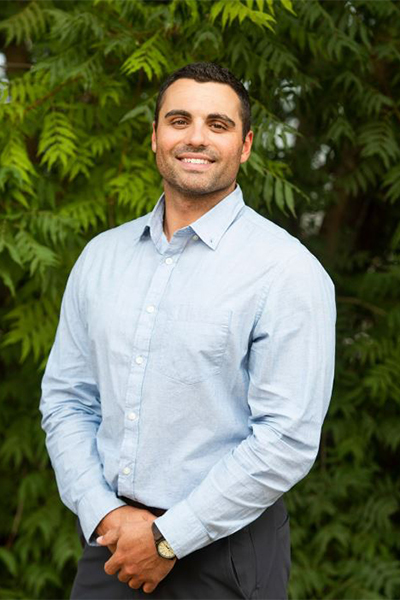 Giano Del Curto
DRE#: 02147272
Agent / Property Manager
Phone: 831-207-5130